Caution: Check with rangers or lifeguards that conditions are safe for your planned activities.
Salt Creek Beach Surfing
Salt Creek Beach is one of the leading surfing destinations along the Orange County coast.
Among the favorite surfing spots at the beach are Salt Creek Heroins at the north end at Monarch Beach, Gravels, Middles, and the Point. Heroins is a point break that is rarely working. It's best for experienced surfers. Rocks are a hazard.
Gravels is a little distance north of Bluff Park. Gravel's powerful waves attract a lot of experienced and competitive surfers. Like all the other spots at Salt Creek, it is very crowded.
Middles, as it name says, is in the middle between Gravels and the Point. Waves break right and left on the beach, best at high tides. It, too, is always very crowded.
At the Point between Salt Creek and the Strand experienced surfers ride the left-breaking waves. Local surfers are almost always here when the waves are up.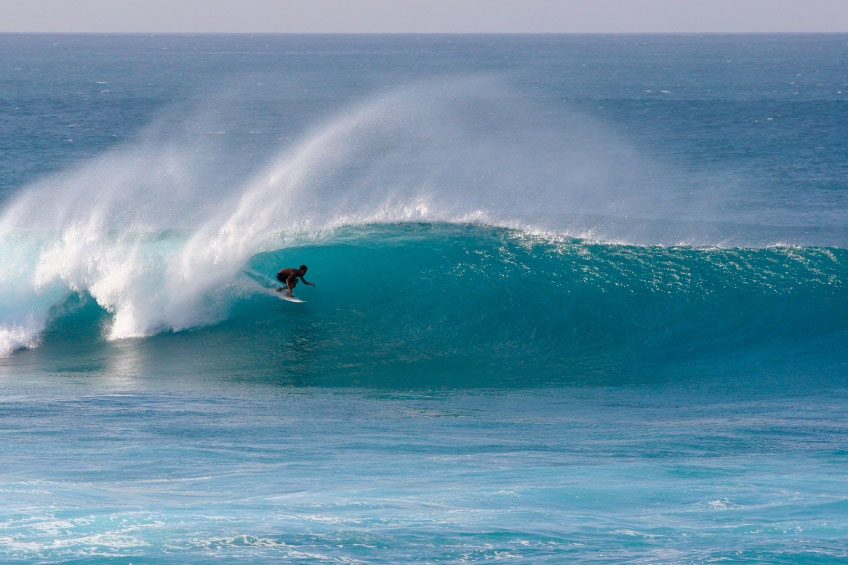 Salt Creek Beach
2018 Surfing and Paddleboard Competitions
Surfboard and Stand-Up Paddleboard Sales
Jack's Surfboards
Sales of surfing apparel, boards, wetsuits, accessories
34320 Pacific Coast Highway, Dana Point, CA
Jack's Surfboards
Infinity Surfboard Co.
Sales of surfboards, stand-up paddleboards, wetsuits, clothing, surfing accessories
24382 Del Prado, Dana Point, CA
Infinity Surfboard Co.
Killer Dana Surf Shop
Sales of surfing apparel
24621 Del Prado, Dana Point, CA
Killer Dana Surf Shop
Salt Creek Beach Tide Pools
Locals know that Salt Creek Beach and neighboring Strand Beach are great places for tide pool explorations. Some of the best tide pools at Salt Creek Beach are at the north end. Explorers will find a few small caves along the base of the cliffs. Another good spot for tide pools is along the foot of the cliffs south of Bluff Park. Farther south tide pools are located near the Point and about the middle of Strand Beach.
All of the tide pools along Salt Creek Beach and Strand Beach are part of a California State Marine Conservation Area. Visitors may not disturb or collect anything in the tide pools. That includes the collection of rocks and shells. Visitors are advised to tread lightly in the tide pools, avoiding stepping on any of the tiny, well-camouflaged creatures.
Whale & Dolphin Watching at
Salt Creek Beach and Dana Point
Every year the annual migration of whales turns the ocean right off the shore of Dana Point and Salt Creek Beach into a whale-lover's paradise. Gray whales usually show up in December and can be viewed even as late as early May as they migrate back and forth between Alaska and Mexico. The largest animals on the planet, Blue Whales, arrive in May and can be spotted through November.
Less commonly seen are Humpback Whales, Orcas, and Sperm Whales.
Other marine life often spied offshore are a variety of species of dolphins. Pacific White-sided Dolphins are often seen keeping pace with the bows of boats. The Bottlenose Dolphin can grow up to 4 yards in length. They are seen year-round. The smaller Common Dolphin is often seen in pods of several hundred churning through the water.
Best Viewing Spots
Bring your binoculars, watch for spouts.
Dana Point Headlands - Hike out to any of the several viewpoints along the headlands trails for the best land-based whale watching in Orange County.
Ken Sampson Overview Park - Located at the end of Blue Lantern Street.
Bluff Park - The advantage of nearby facilities make Bluff Park a good place to set up for a lengthy whale-watching session.
Strand Vista Park - A favorite whale and sunset watching spot, again with handy facilities. Free parking, too.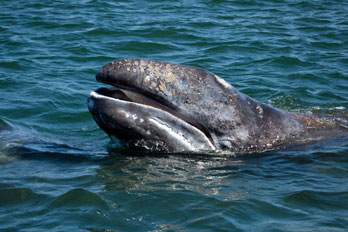 Salt Creek Beach Junior Lifeguards
The Junior Lifeguard Program at Salt Creek Beach is open to children ages 8 to 17. Daily activities include health and physical fitness, first aid training, ocean rescue techniques, presentations by local fire, sheriff and harbor patrol, oceanogarpahy, and marine biology. Recreational activities are surfing and bodyboarding, swimming, beach games and competitions, and special days like crazy-hair day.
Basic swimming skills are a prerequisite. Tryouts are held in May and June at the Crown Valley Community Park pool and Irvine Aquatic Center.
Junior Lifeguard Program Schedule - 2018
Session I: June 11 to June 29, 2018
Session II: July 2 to July 20, 2018 (no 4th)
Session III: July 23 to August 10, 2018

Salt Creek Beach Junior Lifeguards
Nearby
Events and Activities
Tall Ships Festival
September TBA, 2018
Tall ships sail into the harbor. Festival activities include live music and interactive living-history encampments.
Tall Ships Festival
Summer Concert Series
Thursday evenings, June through August
Travels to various OC locations, including Bluff Park
Free, 6 PM to 8 PM
OC Parks
Dana Point Festival of the Whales
March 3-4 & 10-11, 2018
Dana Point, CA
Two weekends of festivities much too numerous to list. A free shuttle carries you to event locations around Dana Point Harbor.
Dana Point Festival of the Whales
Whale Watching
Captain Dave's Whale and Dolphin Safari
24440 Dana Point Harbor
Dana Point, CA
View whales and dolphins through underwater viewing pods aboard their high-tech catamaran.
Captain Dave's Dolphin and Whale Watching Safari
Ocean Institute
28373 Alicia Parkway
Dana Point, CA
Teaching about the oceans through a variety of programs.
Public Hours: Saturday & Sunday, 10 AM to 3 PM
Ocean Institute